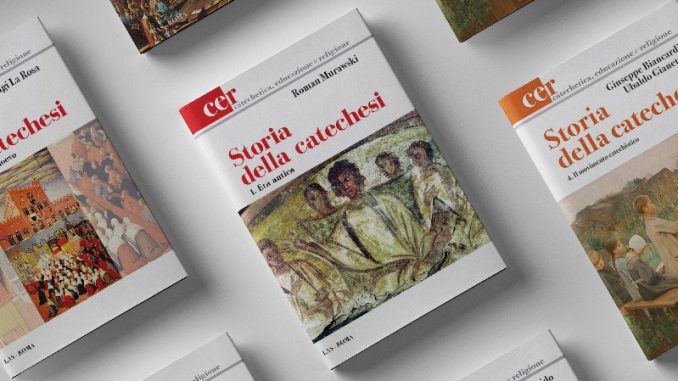 At the Don J. E. Vecchi Hall, on 12 May, at 3.00 pm, the Institute of Catechetics of the Faculty of Educational Sciences of the Salesian Pontifical University of Rome, organized the presentation of the "History of catechesis", in four volumes , of the "Catechetics, Education and Religion" series, published by LAS.
MURAWSKI Roman, History of Catechesis. 1, Ancient Age
LA ROSA Luigi, History of Catechesis. 2. Saying God in the Middle Ages
BTAIDO Pietro, History of Catechesis. 3. From the "time of the Reforms" to the age of imperialisms
BIANCARDI Giuseppe – GIANETTO Ubaldo, History of Catechesis. 4. The catechetical movement
ancient (2021).
The meeting, followed by presence and online, saw the participation of pupils and past pupils of the Institute and experts in the history of the Church, the Salesian Congregation and catechesis.
It is unique in the panorama of historical and catechetical studies, a significant work of 2256 pages (this is the total of the four volumes) that document the genetic profile of catechesis from its origins to contemporaneity.